Services
---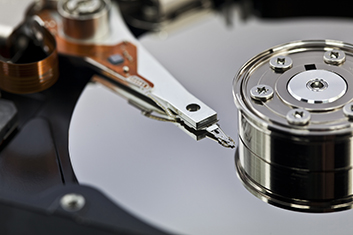 Data Backup, Storage, and Recovery
One concern that keeps many customers awake at night – is my data backed up? If you don't know the answer to that question, you may be at risk of losing critical information required to operate your business including customer details, financial records, or proprietary data. Let Reveille Systems assess your current and future needs for data backup and recovery, business continuity, and even disaster recovery. Through our breadth of partnerships with Dell, Cisco, Symantec, and Cbeyond, we can develop customized solutions to ensure your data to protected, secure, and recoverable.
Reveille Systems proudly develops solutions using Symantec backup solutions including Backup Exec and System Recovery – robust solutions for successfully backing up files and directories, SQL databases, Active Directory, and Microsoft Exchange. We offer multiple data backup and recovery models with consideration for cost, downtime, and disaster recovery limitations:
ONSITE – BACKUPS TO TAPE
This method allows for localized control of data backups, but requires additional support to administer tapes (changing tapes in the tape drive and storing the physical media). In addition, there may be additional costs for new tapes depending on the selected backup strategy.
ONSITE – BACKUP TO DISK
This method allows for ease of access, localized control of data backups, and reduced cost of administering physical tapes
OFFSITE – CLOUD BACKUP
This method enables customers to leverage the benefits of data center class storage in an alternate location. This solution ensures your data is protected against theft or other natural disasters that may occur at our customer locations.
HYBRID SOLUTIONS
Combines onsite and offsite solutions to create flexiblerecovery models
LEARN MORE
If you want to know more about Reveille Systems' Data Backup and Recovery offerings or what we can do for your business, give us a call at (540) 373-9595 or complete the contact form on this page.